I love original watches. 
I wanted to create a watch that doesn't look like a watch.  I had this idea for this watch for quite some time now, and when the Covid pandemic hit, I thought that people would want to have a funny watch.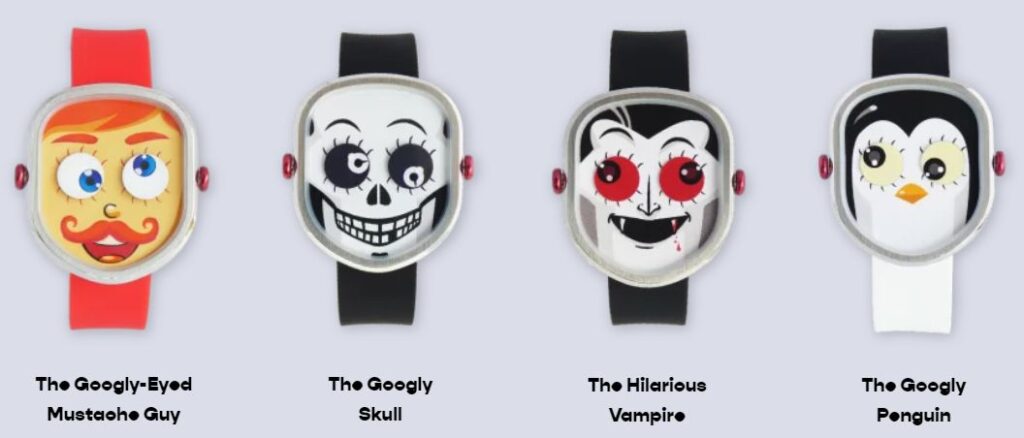 There are 4 available dials (or faces) that you can choose from. 
How to read the Time (not the newspaper) when there are no Hands on the watch ?
The answer is easy : The Left eye tells the Hour, and the Right eye tells the Minutes.
The eyelashes are used for the hour and 5-minutes marks.
While it is not possible to know the time to the second-precision, you can guestimate the time with a precision of about 1-2 minutes.
The animation on the Right (or below on a smartphone) shows the current time displayed on the watch.
You can choose to see some of the possible faces.